What is it About Sugar Sugar™?
Through Ten Years of Work, Trial, Effort and Analytics We've made Sugar Sugar a Sugar Waxing Money Maker that Clients LOVE.
November 9, 2023
SUGAR SUGAR LANDS ANOTHER FLORIDA LOCATION – THIS TIME IN SARASOTA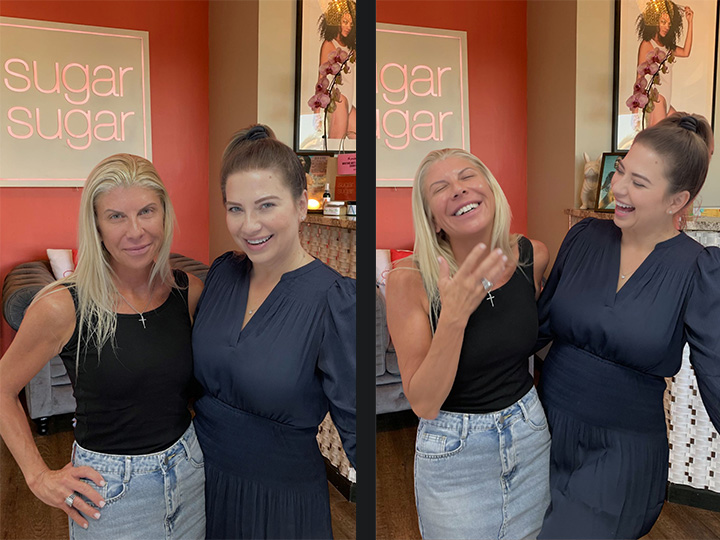 Sugar Sugar, the sugaring hair removal franchise, clean beauty authority and marvel of franchise insiders, has announced the awarding of another franchise location. The location marks the 35th franchise awarded in the last twelve months; further cementing its ascension as the beauty brand of the future.
More than just sugaring ("sugar waxing"), Sugar Sugar has transcended because of its multiple revenue streams, its industry-pushing technologies and focus on systems education. Low cost of entry, high yield and continued exponential vertical market growth have been the brand's calling card. Sugar Sugar is rapidly developing into the beauty industry standard.
The Sugar Sugar concept has become the latest buzz brand by refining systems in one of the most competitive markets in the world, Scottsdale, Arizona. "We are proud of what we continue to accomplish, and we don't back down from that, " said Founder, Aimee Blake. "We were built from the perspective of the client. That's what makes Sugar Sugar so powerful. "Built by clients, for clients. By women, for women. We'll continue to push the envelope. We'll keep building the business that both clients, and estheticians, want."
"Selling franchises is easy," says Blake. "A lot of people (are) doing it. But building and supporting successful, long-term businesses is our goal. This is what drives us."
"Sugar Sugar is perfect for Sarasota because of all the growing opportunities Florida has to offer," said newest business owner Nicole Jensen. "With all the families moving to Sarasota I know women and men love to take time from the hustle and bustle of life and go get sugared, get a spray tan or even a vegan facial to relax and decompress. It's time for "you"! I can't wait to be open so I can offer the people of Sarasota a great experience!"
"Sugar Sugar's signage drew me in initially," continued Jensen. "Once I looked up and read about the services Sugar Sugar offered I was so intrigued. Then when I was on the website, I noticed they had franchise opportunities. I contacted them right away, and the rest is history."
"I am a single mom that was going through a divorce at the time, and I wanted to show my two boys that I am a strong, independent woman, and even though some negative things may happen in life, to never give up hope and always go after your dreams because great things can come true! Now I'm proud to be part of the Sugar Sugar family."
Sugar Sugar is more than the next big thing trend in beauty. While it's a marvel for its systems and technology; the fact remains that clients respond to Sugar Sugar because of its clean beauty ethos. "It's important our brand feels local," Blake said. "It needs to feel like it belongs to the client, because it does. But it also must remain sophisticated. So we can provide exceptional services at extraordinary prices. That's how we've gotten here."
Entrepreneurs and new business owners are applying quickly to open the Sugar Sugar in their territory. The brand is now closing in on fifty agreements, with a strong candidate pipeline. The brand's amazing culture, content and systems are why more entrepreneurs are teeming to invest in Sugar Sugar's proven business model, thus achieving their dreams to own their own beautiful, efficient, profitable clean beauty brand. Atlanta, Orlando, Memphis, Louisville, Raleigh and New Orleans are among the next targets.
For more information about building your own clean beauty portfolio with Sugar Sugar, please visit MySugarSugar.com.
About Sugar Sugar: Sugar Sugar is a trailblazing clean beauty brand dedicated to providing customers with natural, effective, and eco-conscious beauty solutions. With a focus on sugaring hair removal and a wide range of clean beauty products, the company has quickly become a go-to destination for those seeking healthier alternatives in their beauty routines. Committed to sustainability, customer satisfaction, and empowering individuals to look and feel their best, Sugar Sugar continues to lead the way in the clean beauty revolution.
Note for editors: High-resolution images and further information are available upon request.
If you are interested in dictating your own future and owning a Sugar Sugar studio, email: franchising@mysugarsugar.com.